Welcome to
PortervilleBeats.com
- The official beat site of Billboard charting, 21 year Hip Hop veteran Jason Porter! All beats on this page are produced exclusively by Jason Porter and are for sale!
I sell Exclusive Rights only! Beats purchased are yours and yours only, and will not be used by anyone else. All beats are taken down immediately upon purchase!
Custom Beats?
Yes, I produce custom beats tailored to fit your description,
message me
to get started right now!
Take a listen to some of the hottest beats in the underground, available for purchase
RIGHT NOW!
Feel free to
message me
with any questions.
-Jason Porter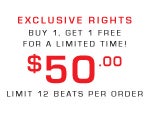 Home Invaders
Our Price:

$

50.00
On Sale
Purchase Exclusive Rights by Credit Card or Paypal by clicking "add to cart". All beats come in 3 Verse/3 Hook form and are delivered by email (usually within 2-3 hours). Beats are taken down after purchase and never resold. Email me with any questions @ PortervilleBeats@hotmail.com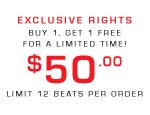 Cockier
Our Price:

$

50.00
On Sale
Purchase Exclusive Rights by Credit Card or Paypal by clicking "add to cart". All beats come in 3 Verse/3 Hook form and are delivered by email (usually within 2-3 hours). Beats are taken down after purchase and never resold. Email me with any questions @ PortervilleBeats@hotmail.com